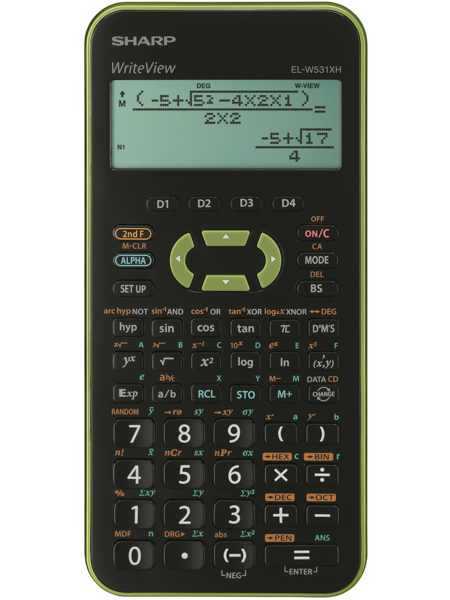 Facts About This Calculator
| | |
| --- | --- |
| Brand: | Sharp |
| Model: | EL-W531XH |
| Type: | Scientific |
| Display: | Sharp WriteView dot-matrix display |
| Release date: | |
| Date acquired by me: | 2022-03-13 |
| Functional status: | Working |
Images and Files
Click here to view files (images, manuals, etc.) related to this calculator.
Description and Notes
This scientific calculator was ordered as part of a class set in Germany, and each student was given one with their name lazer-etched on the back. It is the first Sharp WriteView calculator to be admitted to my collection. It takes one AAA battery.